Counseling is dedicated to solving problems and developing long-term emotional satisfaction of its clients through the implementation of short and effective empirical psychological counseling with long-term effects.  Students and the unemployed have an additional discount.
BIOGRAPHY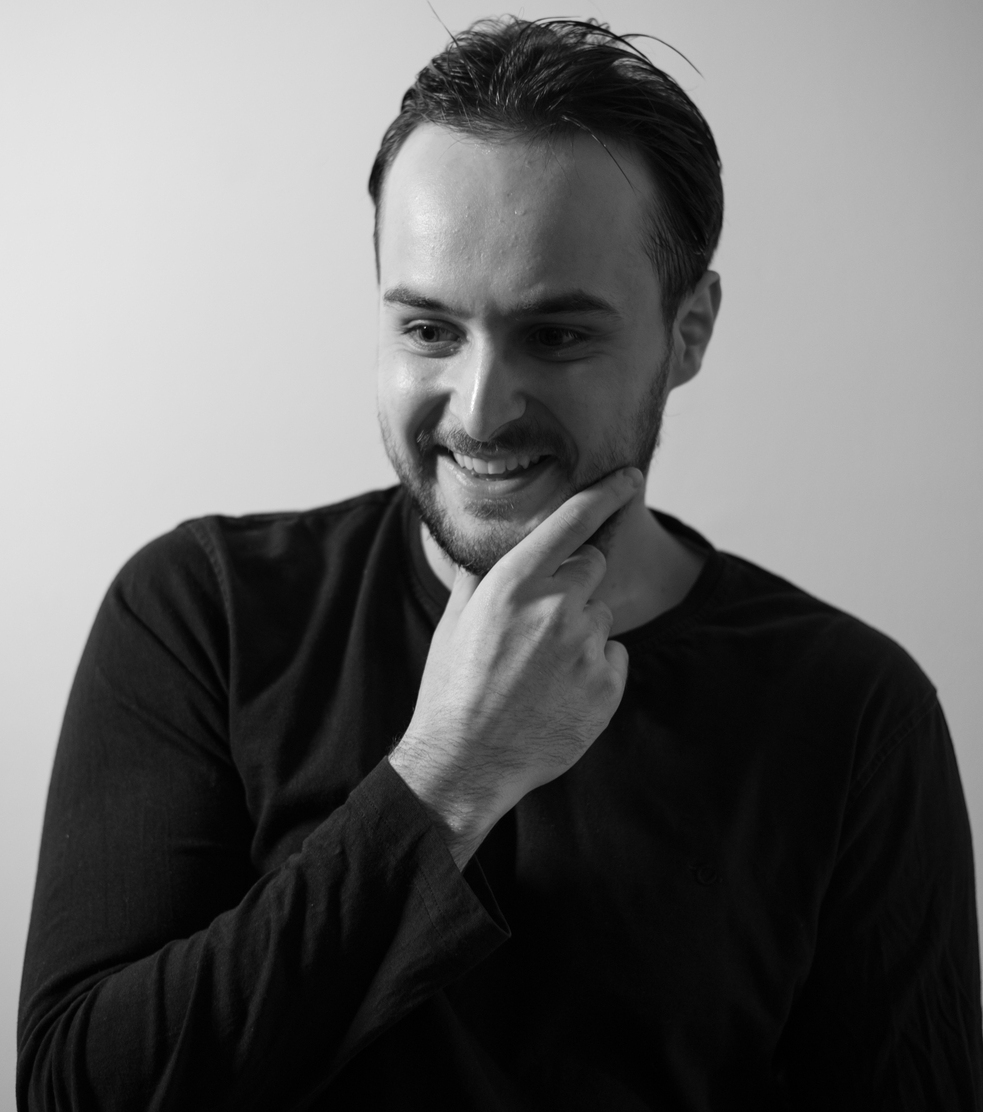 Consulting services, psychotherapy, coaching, trainings and supervision are carried by Ensad Miljkovic, Master of Psychology, and accredited Cognitive-behavioral therapist, by the B&H Association of Cognitive-behavioral therapy and European Association for Behavioral and Cognitive Therapies (EABCT) and a member of  Association for Contextual Behavioral Science (ACBS).
In addition to the basic Master studies of psychology, he successfully completed an additional four-year specialization at the Center for Cognitive Therapy under Supervision Dr. Igor Krnetić and Dr. Zorica Marić as a first student in the generation. Additional education obtained at the Albert Ellis Institute in New York. Within the Institute he had successfully completed the primary level during 2014, then the advanced level during 2016, and ultimately in 2017,  attains the highest title within the Institute – Associate and International Supervisor for Rational Emotional Cognitive Behavioral Therapy. During his education at the AEI had the pleasure to learn from the most prestigious REBT experts: R. DiGiuseppe, K. Doyle, S. Johnson, J. McMahon, and many others and became one of youngest RE&CBT supervisors. Currently working as RE&CBT External Supervisor in Banja Luka and Sarajevo and shaping new young therapist minds in Centers for CBT.
Additional trainings on the subject of depression were also attended at Beck Institute (US, Philadelphia, Pennsylvania) with lecturers Judith Beck and Aaron Beck. Within the Praxis Center (the US, Tampa, Florida) he successfully completed ACT Boot Camp, where he had the opportunity to learn from S.Hayes and K.Wilson. Additional skills in the field of Cognitive Behavioral Coaching acquired at the City CBT Coaching College based in London. Successfully completed City CBT Coaching College as the first student in the generation. During the studies had the opportunity to learn from eminent British experts W. Dryden, R. Willson, J. Passmore.
Participated in numerous volunteer projects. Offered free psychological counseling for students in Sarajevo and Banja Luka; Within the Kladuški Omladinski Centar (Kladuski Youth Center) offered free psychological help for young people; Offered free individual and group psychotherapy for cancer patients within the Association "Sutra je Novi Dan" ("Tomorrow is a New Day") in Velika Kladusa.
Primary research experience obtained through multiple independent research papers. Additional statistical and methodological research obtained working in Prism Research and Consulting in Sarajevo. First as a junior researcher, and later on as a senior researcher. During this time worked on different projects sponsored by  UN, UNICEF, USAID etc.
Currently engaged in counseling, psychotherapy, coaching, education, research and supervision in the field of Rational Emotional Cognitive Behavioral Therapy (RE&CBT).
---
I was born on one cold November morning 1989. in Velika Kladusa, Bosnia & Herzegovina.  I am passionate about education, personal development, research, and counseling. My life goal is to help other people to get more from their life by exploring their life values and helping them to find and live their passion. I am a person who enjoys running, traveling, helping, cooking and lifelong learning. My life motto is: I may not be there yet but I'm closer than yesterday!

These are some of the jobs I have done over the years on my trips or getting myself through schools and trainings. Every job thought me valuable life lessons: Bellman, Busser, Call center supervisor, Carpenter, Chef, Construction worker, Cook, Data analysis , Dishwasher, English teacher, Gardner, Housekeeper, Houseman, Insurance agent, Janitor, Laundry attendant, Life Coach, Nanny, Painter, Pizza master, Psychologist, Psychology researcher, Psychotherapist, Receptionist, Sous chef, Volunteer, Waiter etc.
---
Author of the following unpublished student scientific research papers:
Irrational beliefs and self-efficacy as predictors of student burnout
Locus of control and attitudes of students from first and second cycles of college about employability of young people
Connection between partner attachment forms, and perceptions of real love among adolescents  
Assessing the attractiveness of women, depending on the presence of religious necklace and the degree of religiosity of high schoolers
The success of recognition of universal  facial expressions with respect to the profession, gender and empathy
The presence and expression of general anxiety, test anxiety and depression among students, and the need for a University of psychological counseling
Published scientific research papers:
Using the Qur'an and Hadith in REBT to help Muslim clients debate disturbance producing beliefs (In review) Ensad Miljkovic, Lauren K Johnson, Steve A Johnson
---